Be Radically Relevant
And Master the
Modern Sales World
DISCOVER POWER-PACKED SALES STRATEGIES ON OUR B2B SALES
COURSES TO BLOW AWAY YOUR PROSPECT OR CLIENT.
Leading B2B sales coaching and educational platform to help you close more deals.
For B2B Sales Professionals
B2B SALES COURSES TRAINING PROGRAMMES
OUTSIDE-IN SELLING COURSE
This is the ultimate course if you want to sell in a customer centric manner.
The Outside-in Selling Course provides you a selling model to stand out, build trust, unlock value and increase your personal sales impact.
VIDEO SELLING COURSE
This course was built for busy executives, sales professionals, & entrepreneurs (who value their network & reputation) that are looking for a way to authentically prospect for new clients and drive revenue growth!
CRISIS SELLING COURSE
Crisis Selling is a highly relevant B2B sales methodology specifically designed to help B2B salespeople sell in uncertain times. Learn the 5 skills needed to sell effectively in times of crisis. Only 30 minutes of study a day.
REMOTE SELLING COURSE
Success in B2B Sales cannot be without modern remote selling skills. This course will help you grow your unique personality, charisma and personal touch, while giving you that competitive virtual selling edge you need.
sales professionals in this new era of sales
WHERE WE ARE NOW
Unreachable desired impact
Sales professionals are struggling to achieve the desired impact of virtual selling in crowded online channels.
Productivity is
hampered
Productivity for companies is being hampered by their teams' lack of experience of managing virtual selling at scale.
Sea of overwhelming sameness
Buyers are overwhelmed by a sea of overwhelming sameness with one monotonous Zoom call after another with a deluge of content.
New skills are not being taught
Sales professionals are not being upskilled with the latest sales strategies and tactics that makes buyers want to talk to them.
Unable to leverage technology
Sales professionals aren't able to leverage technology to align with customers' evolving preferences.
Customer expectations are not met
Sellers are struggling to stand out from the rest and are finding it difficult to meet changing customer expectations.
YOU'VE GOT 99 PROBLEMS AND SELLING IS NO. 1
Outside sellers
are rusty
Outside sellers need to double down and hone in on skills they never had or might have forgotten how to use because they haven't used them for some time. They need to get their sea legs under them for inside selling.
Pressure is building
Companies are continuing to put pressure on you to make quotas, so you approach buyers with a sense of urgency and panic that you may be feeling and put it on your customer. You call and email them every day to get your pipeline moving but it may actually be turning your clients off.
Sales training is irrelevant or outdated
Virtual sales training happens over the course of an 8-hour day where you're overloaded with one-way instructions, given irrelevant information, and rushed with new platform walkthroughs.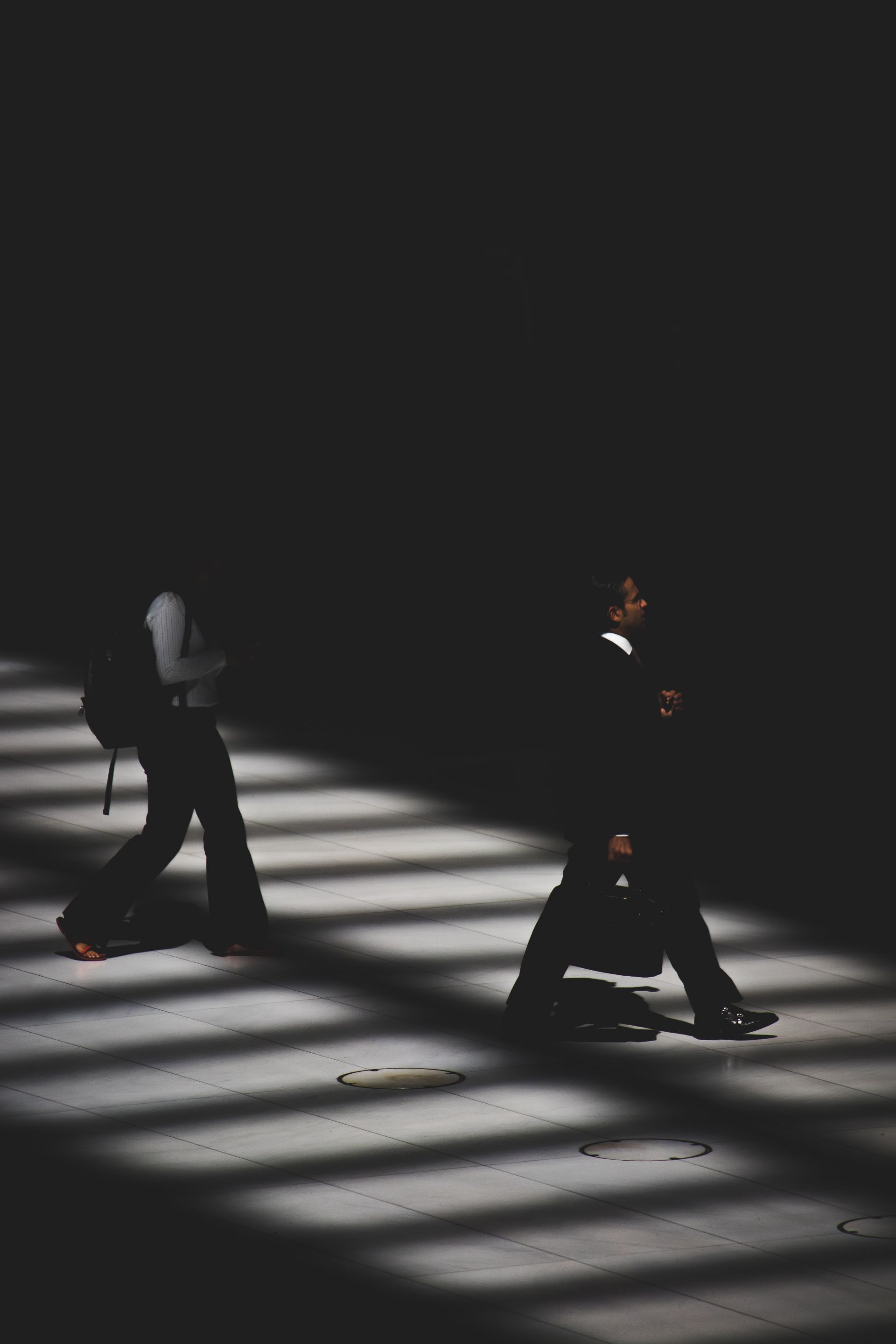 Communication has changed with the buyer
It's nearly impossible for you to get through to buyers on the phone because they're on Teams/Zoom calls all day or simply too busy.
Messages are not returned, emails & Inmails are ignored as they have other priorities.
New skills are being neglected
Companies are trying to keep up with this new era of sales, supporting their sales teams with digital tools and processes but they are neglecting the skills and best practices that make clients feel comfortable, build connection, establish trust, and play to the strengths of the medium.
Zoom Fatigue
You have back-to-back-to-back meetings without taking sufficient breaks, so the human fatigue factor kicks in, also known as Zoom fatigue, and give your client another dissatisfying first impression.

Sales courses should be impact-focused with a needs-based design.
They should be exciting, fun, and personally relevant to make learning inspiring.
Yuri vander - B2B Sales Expert & Coach
WHY CHOOSE B2B SALES COURSES?
We will help you unlock your inner potential so you can excel in sales. Key benefits of our B2B sales courses are:
Tried and tested sales strategies that are radically relevant and work in this new era of sales

The perfect B2B sales courses for time-constrained sales professionals as the videos are no more than 10 minutes

The videos are available to watch on your phone or laptop whilst sipping your morning coffee or getting those steps in on the treadmill

Easy-to-follow videos can be implemented immediately with instant effect
WHAT YOU WILL GET OUT OF OUR B2B Sales COURSES
BENEFITS OF OUR SALES TRAINING PROGRAMMES
Stand Out
Stand out from your competitors with great first impressions
Personalise your Setting
Use your setting to your advantage and personalize it based on your client & prospect
Turn up Tech
Turn tech from a big hinderance to a big help
Be Equipped
Be equipped with fresh sales strategies and tactics to master the virtual sales process
Validate the Value
Validate the prospects or clients value and qualify their commitment. Don't waste time with irrelevant prospecting calls that aren't mutually beneficial.
Leverage Communication
Leverage your communication skills to own that virtual space
MAKE A START ON THE FUTURE OF SALES
B2B SALES RESOURCES
Remote Selling Checklist
Discover 71 effective ways to boost your virtual sales performance and Learn the 4 essential parts of Remote Selling.
Remote Selling Guide
Discover the 5 game-changing sales advantages of
Remote Selling and learn how to increase your online sales impact.
SalesHookup Tool
Get matched with other sales professionals you don't know for virtual meetings to brainstorm, network, & improve your skills!
Remote Selling Community
Gain access to our exclusive Community and unlock your inner potential so you can excel in your professional field.
Crisis Selling Guide
Avoid 5 mistakes experience B2B salespeople make when selling in a crisis and learn strategies you can apply in your sales process today.
WHAT'S INCLUDED IN THE SALES COURSES?
Bite-Sized Videos


The bite-sized videos are no longer than 10 minutes and are packed full of powerful sales strategies.
Live & Recorded Webinars
There are live monthly webinars on different aspects of our Agile Sales methodology.
Radically Relevant Assignments
In some chapters of our B2B Sales Courses, your knowledge will be tested.
Customised Certificates

Boost your confidence, master the evolving sales field, become certified in our Agile Sales Methodology.
Extensive Resources
Our courses include guides to give you an overview and prepare you for what's in store in in the course.
Unlimited Feedback
Questions or doubts? Feel free to reach out to our sales coach, Yuri, who is always happy to help.
WHAT OUR LEARNERS
HAVE TO SAY
500+ students and counting
"I hired Yuri to help our big client with a large indirect channel, to adopt both the Remote Selling and Crisis Selling methodology. We got great feedback and results from this programme. I noticed this is exactly what B2B Sales professionals need in these times. As a result, we have now included Remote Selling and Crisis Selling in our Sales University portfolio"
"Yuri ran various brilliant interactive sessions for us at the start of the lockdown period. He helped us develop an empathetic, human sales strategy that enabled us to find new ways to engage and generate demand even in this challenging climate. This contributed to our continued growth as a business this year."
Meet Your b2b sales coach
YURI VANDER
Yuri van der Sluis (Yuri Vander for short) is a B2B Sales Transformer and Sales Enthusiast who has helped more than 15,000 sales professionals within 200 companies in Europe, USA & the Middle East, achieving commercial success. He enjoys helping B2B Sales professionals experiencing personal growth. He has 3 lovely children and enjoys running and fine cuisine. In normal circumstances, he loves to travel, which is now limited.
Some of the large corporations Yuri has trained
Created with