Crisis Selling Course
Lesson series
Author: Yuri van der Sluis

Level: Advanced

Study time: 30 mins daily

Video time: +3.5 hours

Assignments: 5
Your High-End B2B Sales Course, guiding you on how to discover and close deals when selling in times of crisis.
After you have finished watching all the videos, you will be able to get a certificate of achievement signed by Yuri.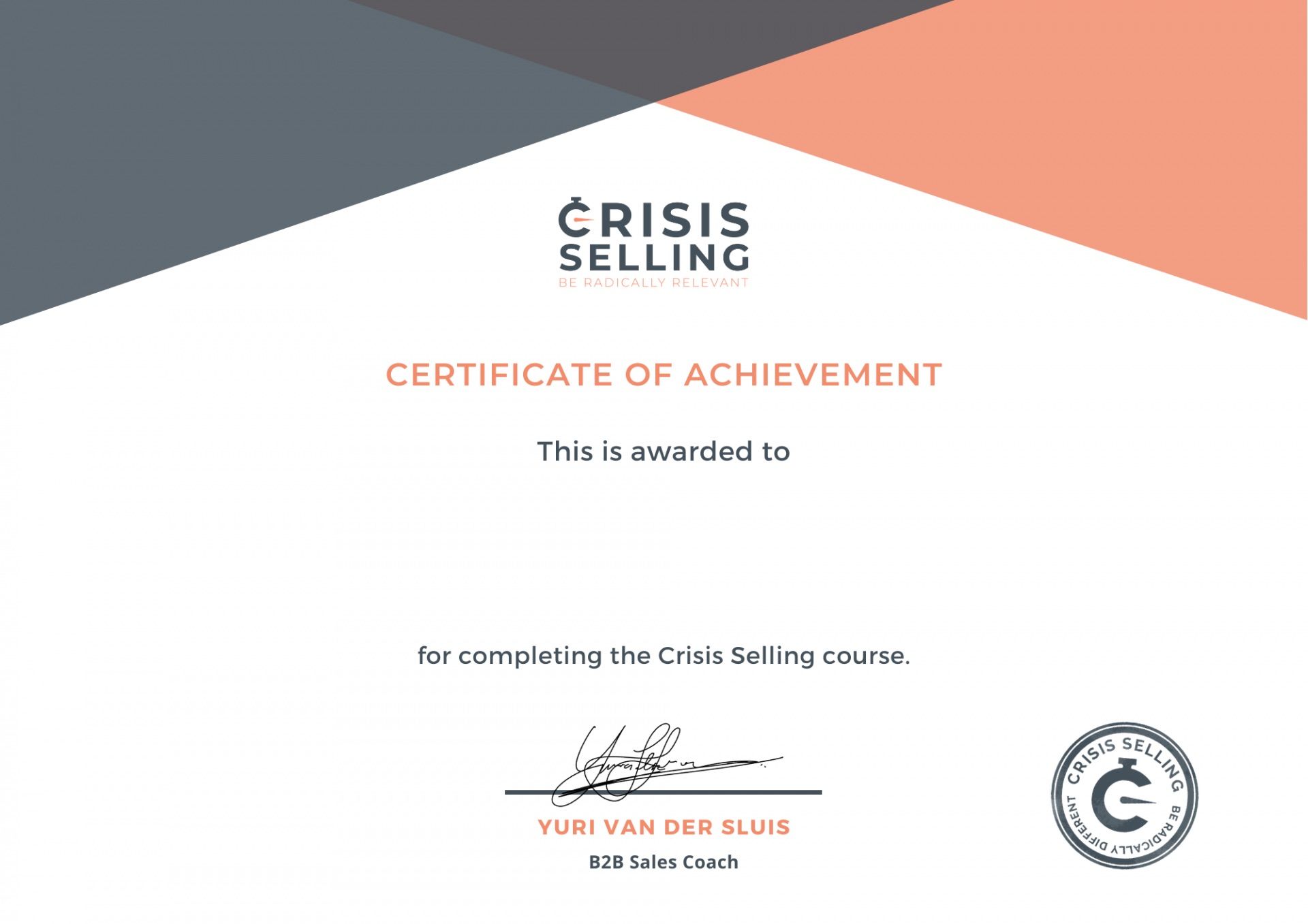 Are you ready to become a Crisis Seller?
Are you ready to get in the Crisis Selling Mindset and learn the 5 Crucial Crisis Selling Skills?
Meet your personal instructor
Yuri van der Sluis
Yuri van der Sluis is a B2B Sales Transformer and Sales Enthusiast who has helped more than 15,000 sales professionals within 200 companies in Europe, USA & the Middle East, achieving commercial success. He enjoys helping B2B Sales professionals experiencing personal growth. He has 3 lovely children and enjoys running and fine cuisine. In normal circumstances, he loves to travel, which is now limited.
Created with