Crisis Selling Course Outline
What is the Course
About
?
In this Crisis Selling course, you will learn about the Crisis Selling mindset, the shifting buying behaviour, and the transformed sales cycle, as well as discovering the 5 Crucial Crisis Selling Skills. Throughout the course, you will receive assignments that Yuri will review and give feedback on and there will be 2 Live Q&As to clarify any doubts, answer any questions, and gain more useful insights.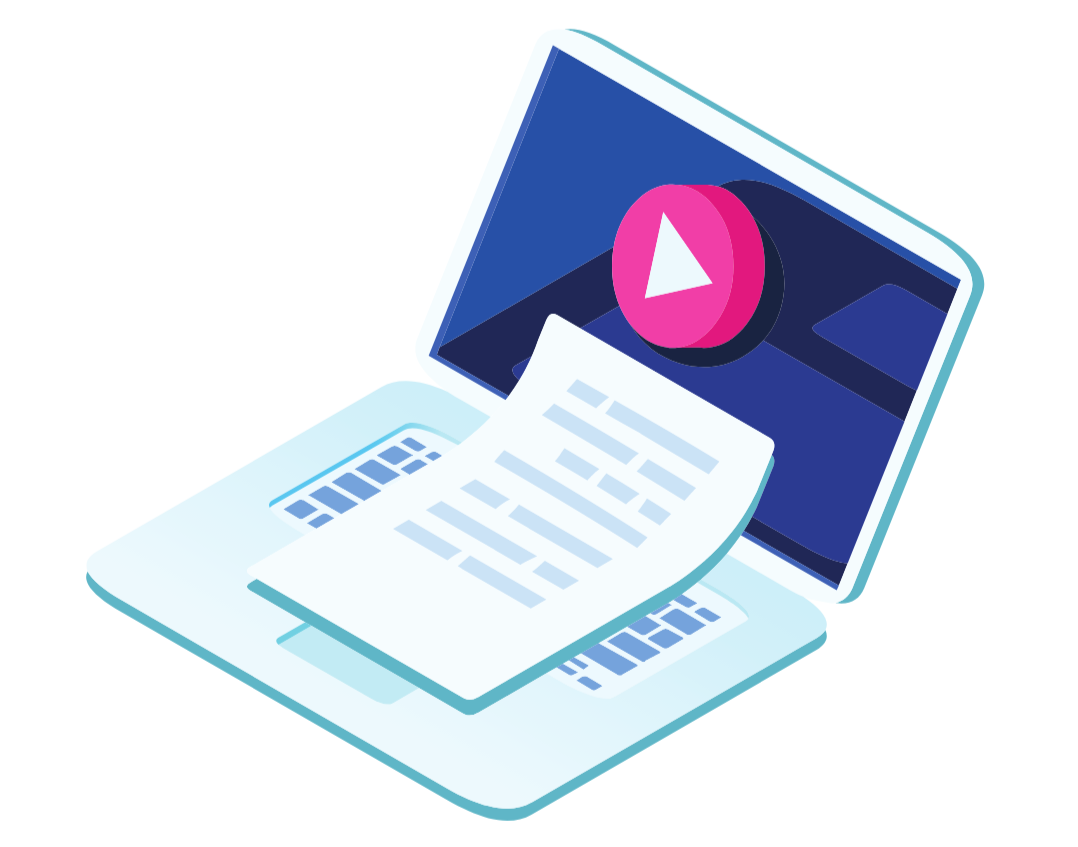 Crisis Selling
Intro
Crisis Selling is a highly relevant B2B sales methodology specifically designed to help B2B salespeople sell in uncertain times. This 14-day course is designed to help you from understanding how the selling landscape is changing today, to guiding you in finding, starting, and closing deals, specifically in these crazy times we all have to deal with.
The 5 Crisis Selling Skills
Sign up to our mailing list
Module 1: Welcome to Crisis Selling
My Personal Crisis Selling goals -

There will be four questions about your challenges, current selling trends, your goals of the course, and applying what you learn.

Who is This Course For -

B2B Sales professionals, as well as small business owners, consultants, or other sales trainers that would like to get inspired.

What to Expect -

To understand the Crisis Selling mindset; then look at how the selling and buying landscape is fundamentally different; and then go into the 5 Crisis Selling skills you need to be successful.

Real Definition of Crisis Selling - Yuri will explain what Crisis Selling actually means in this video. Did you know that the word 'crisis' actually comes from latin?
Crisis Selling Guide - This guide includes the 5 mistakes experienced B2B salespeople make when trying to sell in a crisis.
Module 2: The Crisis Selling Mindset
Mindset Introduction -

This is the foundation on which you will grow and succeed.

Believing in Your Real Value -

Why me? Why you? Why now? With the right mindset, you will truly believe in your value.

Boosting Intrinsic Motivation -

Why do you want to succeed so much? What are you trying to prove? What would you like to gain out of it? This will help you know if you're on the right path and help you to succeed.

Developing Personal Discipline & Keeping Balance -

If it's not a positive way of recharging then maybe you will achieve the opposite. Find a positive way to relax and find balance. It's all about finding those positive habits that you can repeat because they will help you be successful.

Daily Sales Habits -

Yuri will provide you with some daily sales habits to follow related to your mindset, selling, learning, experimenting, and some extra ideas.
Module 3: Shifting Buying Behaviour
Introduction to Shifting Buying Behaviour -

One of the most important things for salespeople is to understand their buyer. There are two types of buyer behaviour, how buyers act in normal times and how they act when they are put under pressure.

Buying is Turned Upside Down - In this video, Yuri talks about how buying is different in four dimensions. Go to the course to find out more.
Living Inside a Pinball Machine -

Everything is so unpredictable and going everywhere all the time; these are the internal dynamics of a company today.

Outsourced Responsibility -

In this video, Yuri talks about how the crisis has affected the number of people involved. A consequence is that i

f you distribute responsibility, it can end up in no decision making.

Understanding your Buyer -

Try to truly understand how their buying behaviour is changing. Ask them how their decision making is different during these times?
Module 4: Transformed Sales Cycle
Introduction to the Transformed Sales Cycle -

The world of the buyer has completely changed, so w

e should change our sales approach as well.

New Sales Phases - In this video, Yuri explains why the sales cycle is different than it was before (or why it should be different). He adds two new steps to the traditional sales process. Find out why in this chapter.
Selling Like a Chess Player -

In chess, you can't disclose what your plans are. These steps that you're planning to take, they're yours, they're private, they're secret.

Controlling vs. Chasing -

We are wired to chase, but the problem is salespeople don't know when to stop chasing.

Prepare your Pitch -

In this assignment you will write down a potential pitch you are planning to use that Yuri will give you feedback on.
Module 5: Direct Pitching


Introduction to Direct Pitching -

In this chapter, Yuri is going to talk about and evaluate your pitch to see if they still work in times of crisis.

Research, prepare, and personalize - What you can't do, especially today, is overpromise. People get really skeptical, they don't believe it, and they completely disconnect. Find out what not to do in this video.
Ideal Conversation Starter -

We need to start our conversations different. There's no time to educate the buyer about the product. We have to speed it up...

Opportunity Validated -

Before you go and talk about the opportunity, you need to make sure that whatever it is that you're assuming is checked and validated.

Setup prospect delivery calls -

For this assignment, you and Yuri will go over the most important questions you would like to ask your prospect/client.

Revisit your pitch -

Show the buyer what type of opportunity you see for them.

Live Q&A with Yuri -

This interactive webinar will last 45 minutes and will focus on these different modules in more depth. It's a chance to ask Yuri about current business opportunities or difficulties you're facing.



Module 6: Analyzing the No. 1 Priority
Introduction to Skill 2: Analyzing the #1 Priority -

You want to be as high as possible, with the highest level of value perception as possible, and with the highest level of commitment possible.

All About Priority -

How important is this particular opportunity for your prospect? If they see it as a medium importance, it is up to you to elevate that. You need to increase the value perception.

Asking Essential Questions -

There's two types of essential questions: generic and specific.

Essential questions should be as direct and clear as possible. You need to define essential questions that go to the heart of the matter. Watch the video to find out some examples.
Linking Priority with Proposition -

You should link your proposition with the number 1 thing on the company's mind.

Revisit Your Questions -

Are they direct enough? Are they going to to the heart of the matter? Are they taking the current crisis climate into consideration?

Qualify your Opportunities - Protect the good eggs and throw away the bad ones. Head over to this assignment and answer questions about your opportunities that are in the proposal stage.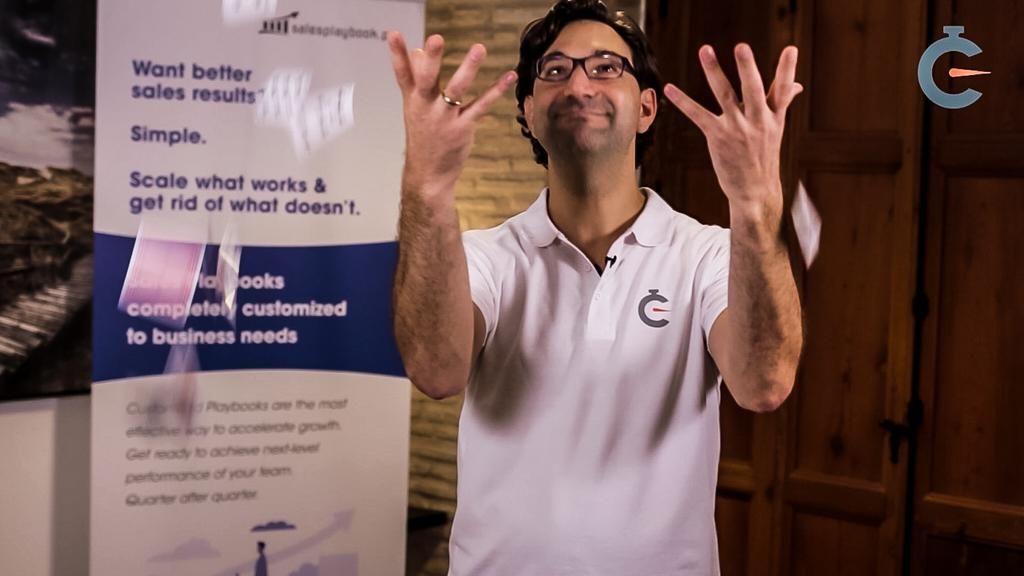 Get Started with the 2-week Crisis Selling course!
Module 7: Qualifying on Commitment
Introduction to Skill 3: Qualifying on Commitment -

If the opportunity is great enough, you need to qualify for commitment very early in the process. You need to find out if you or your client/prospect should do business with each other.

BANT has Changed - Your client/prospect may have budget available, but it doesn't mean they're allowed to spend it. Authority is all about decision-making, but in times of crisis, it's really difficult to make decisions and your prospects can be overruled. In this video, Yuri will also explain why the 'N' and 'T' has changed.
Access to Relevant Stakeholders -

We have to think of stakeholders not necessarily as the decision-makers, but people that may be impacted by a choice, or implementation; and they can help to make the right decisions.

Commitment to the Process - The buying process and the selling process are now merging and you need your prospect to commit to the process, but who designs the process? Is it the client, the buyer, or is it you the salesperson? Find out here.
Re-qualify your Opportunities -

Go back to your opportunities in module 7 and see what else you can do to increase the level of control, to get access to relevant stakeholders, and more.
Module 8: Validating the Value
Introduction to Skill 4: Validating the Value -

You need to validate your product/service; the impact that your product/service may have; and validate the actual necessity.

Validating your Product/Service - The validation of the product/service is not for the salesperson, it's for the buyer, but it doesn't mean that you cannot help them and influence the process. But a few things are different in times of crisis. Watch the video to learn more.
Validating the Impact of your Product/Service -

They're not just buying your product/service, they're buying the impact of it; they're buying the change it provides; they're buying the improvement it offers. Your product/service is never the end goal for the client.

Validating Necessity - When everything is validated, the end conclusion is that an investment and a decision is justified. Justification is the end result of three validations exercises. First, the product/service does what it says it does, second, the potential outcome is attractive enough for the client to move forward, and third, is validating the necessity of it. Yuri explains why here.
Mini Business Case Building - In order to make it easy for your clients to say yes, you need to demonstrate as clearly as possible what the actual impact could be. Use the business case document to discover the crucial areas that will make a difference for your prospect or client.
Module 9: Controlling the Close
Introduction to Skill 5: Controlling the Close -

The best salespeople focus on the client's prospect or need. But here's the trick: they need to close, they need to move forward, they need to feel the urgency.

How to Avoid Badlands Forever - It is the worst place to be; it's where you hear nothing. Salespeople send out proposals and get nothing from their prospect/client, no feedback, not even a proper 'no'. Listen to Yuri explain how to avoid it.
Live Stakeholder Review -

You need to present your proposal during a video call, or a live walkthrough, and ensure all stakeholders are present, and use online proposal tools.

Closing on Urgency - If Crisis Selling is properly executed, you're closing all the time because you're more direct that you've ever been before. But if they still need more convincing, you can close on urgency with three things. Firstly, what is the cost of inaction for them? It should cost them dearly. Listen to Yuri explain why while also giving you the other two strategies.
Closing Deals - It's now or never. The more likely you are to postpone the deal, the less likely it is to convert. Here's Yuri's final tip for deals in your pipeline that could be closed.
Module 10: Summary


Congratulations on Completing the Programme -

Over the past 2 weeks, Yuri has gone over the crisis selling methodology, and the 5 crucial crisis selling skills in order to be successful in these difficult times. He's also told you how to make a difference and be radically relevant, as well as how to help your clients/prospects be truly successful in these difficult times.

Essence of Learning & Growing -

If we manifest ourselves to our fullest potential, just imagine what we all could achieve. Repetition is the mother of skill. It's to become comfortable with the uncomfortable. Don't give up too fast. Accept that the first few times will be different, it swill be difficult, it will be weird, and you might fail. But that's fine because after that is when growth happens. Just keep going because that is how you learn.

What's Next? -

Just because we have these 5 crisis selling skills doesn't mean that we are completely ready. The biggest challenge that high-end B2B salespeople is remote selling. We need to find out how we can have the same level of impact even though we're not in the same room as the prospect.

Live Q&A with Yuri -

This will be your final interactive webinar. Yuri will do a deep dive on one of the 5 crucial crisis selling skills that you've just mastered.

Crisis Selling Certificate -

After you've completed all the modules, you will receive your certificate of completion signed by Yuri.
Are you ready to take on the 2-week course?
Created with